Dr. Marjorie Cahn
Dr. Marjorie Cahn is a group facilitator, psychotherapist and personal coach. She has facilitated a number of psychotherapy and educational groups and has been a "Granny Nanny" to very young children. In addition, Dr. Cahn works with individuals, couples, parents of young children and grandparents of children of all ages.
Dr. Cahn is the founder of the Teen Parent Program, Worcester, MA and the Worcester Institute on Loss & Trauma (www.youinc.org). She was honored in 2000 for conceptualizing, developing and facilitating the Institute. The Worcester Institute offers an annual conference for health care providers offering continuing education credits to the following: Licensed Mental Health Counselors, Social Workers, Psychologists, Teachers, Nurses and Licensed Marriage and Family Therapists.
She is also a co-founder of The Cahn Funds for Social Change.
Community Work
Dr. Cahn presently serves on The Dean's Leadership Council of the College of Education, University of Massachusetts, Amherst and is an officer of the Cahn Funds for Social Change. Previously she has been a member of the Board of Directors of The Worcester Youth Guidance Center, National Association of Counsel for Children, (www.NACC.org); First Connections, Concord, Massachusetts, and on the Advisory Council for the Program for Gifted and Talented Elementary School Children, Worcester, Massachusetts; Former member of the Board of Directors of Greater Boston PFLAG.
Salutation for thank you letters: Dr. Marjorie Cahn
Dr. Maureen Flanagan, '66
This scholarship was established by Maureen Flanagan, '66. Maureen Flanagan is founder of Express Design and Renovation LLC, a company she created after holding several executive positions at American high tech companies. In 2005 she was the Eleanor Bateman Alumni Scholar in Residence at UMass Amherst. Flanagan received a bachelor's degree in English from UMass Amherst in 1966 and master's and doctorate degrees in English from the University of Wisconsin. She also received a master's degree in public administration and management from The George Washington University. Flanagan lives in Washington, D.C.
Please address thank you notes to:
Dr. Flanagan
Dr. Raymond D. Gozzi, Jr., '87
This scholarship was established by Raymond D. Gozzi, Jr. to honor his father, Raymond D. Gozzi. Dr. Gozzi, Sr. joined the English Department faculty at the University in 1958 and remained until his retirement in 1990. Dr. Gozzi, Jr. received his BA from Harvard College in 1967, an MA from UCal Berkeley in 1969 and a Ph.D. from UMass Amherst in 1987. He is an associate professor of higher education at Ithca College.
Please address thank you notes to:
Dr. Gozzi and Ms. Logan
Dr. Ronald and Dr. Patricia Fredrickson
Dr. Ronald H. Fredrickson is the former Associate Dean and Director of the School Counselor
Education and School Psychology Programs in the UMass Amherst College of Education. Over more than
two decades, he worked to establish the programs as national models for excellence in graduate
education and to educate the next generation of university-based faculty and school­ based
practitioners. Dr. Patricia Fredrickson, a former high school business education teacher, is a
doctoral alumna of the College of Education. Both Ron and Pat share a commitment to attracting
excellent students to the School Counselor Education and School Psychology fields, and providing
them with high-quality training and experience. They have created this graduate scholarship in
loving memory of their son, Dr. Doren D. Fredrickson, to honor Daren's commitment to young people,
and his life-long work as a researcher and caring practitioner.
Professor Doren D. Fredrickson, MD, PhD, was born on May 14, 1955 in Newport, Rhode Island and
passed away from natural causes on August 21, 2008 at his home in Wichita, KS. He was professor in
Preventive Medicine and Public Health at the Kansas University School of
Medicine- Wichita and the Health Officer of the Sedgwick County Health Department. He also was
Kansas Health Foundation Distinguished Professor of Public Health.
Dr. Fredrickson was gentle and kind, and a gifted, talented physician, teacher, and researcher. He
spoke Spanish fluently and was conversant in Swedish, German and French. He was a "triple threat"
in academic medicine: an outstanding clinician, a great educator, and a well-trained and respected
researcher. His concern for those who were less fortunate was well known, and he was absolutely
passionate about eliminating health disparities and correcting social inequalities.
Dr. Fredrickson received many honors and awards including the Golden Apple Teaching Award, the
Diversity of Kansas Award for Brotherhood and Sisterhood and the W.T. Kemper Fellowship for
Teaching Excellence. As a pediatrician, he was a strong advocate of mothers breast-feeding their
infants. Doren completed residencies in both Pediatrics and Preventive Medicine, and was a
published researcher and epidemiologist. He had attended the University of Massachusetts Amherst,
Emporia State University, University of Kansas for his medical degree and University of North
Carolina-Chapel Hill for his doctoral degree in epidemiology.
Salutation for thank you letter: Dr. Patricia Fredrickson
Dr. Ronald E. Pearson, '66 and Dr. Joanne Pearson, '64
Joanne Miller Pearson graduated from the University of Massachusetts in 1964 with a BS in Home Economics Education. She grew up in Charlton, MA, the daughter of John C. (UMass 1940) and Laola S. Miller. Upon graduation she taught home economics at West Springfield Senior High in West Springfield, MA. After three years of teaching she began graduate work at Iowa State University, where she received an MS in 1969 and a PhD in 1971. In 1985 she completed an MS in Human Nutrition and Foods from Virginia Tech. She and her husband, Ronald (UMass 1966), have lived in Blacksburg, VA since 1979. Her employment history includes work as a home economist for the US Department of Agriculture (USDA) in Hyattsville, MD, Assistant Professor-Part Time in Home Economics at Hood College in Frederick, MD, Assistant Professor in Vocational Technical Education at Virginia Tech, Blacksburg, VA and Associate Professor in Health Sciences-Dietetics at James Madison University in Harrisonburg, VA. She spent the academic year 1994-95 on Faculty Leave at Wageningen Agricultural University in Wageningen, the Netherlands. She was promoted to Full Professor and retired in 1998. Following retirement she was a Fulbright Scholar at the Technical University in Chisinau, Moldova in 2001.
Please address thank you notes to:
Dr. & Dr. Pearson
Eva Thomson
Eva Thomson is a 1978 graduate of UMass Amherst. She majored in psychology and was a member of the University Honors Program. Her contribution to the scholarship was in honor of her psychology professor, Ervin Staub. She appreciated the intellectual rigor of the Honors Program at UMass, especially as someone who attended college later in life.
Thomson is the founder of Thomson Financial Management, based in Northampton, MA. Her career in finance spans 25 years. Prior to establishing Thomson Financial, her experience included CFO of MassVentures, a small venture capital fund, serving as a Director of a Massachusetts agency which issued tax exempt bonds for colleges and companies, as well as being the first woman director of the Bank of Western Massachusetts.
Salutation
Please address your thank you letter to Ms. Thomson.
Family and friends of Anne Farmer Momot
Anne Fanner Momot was born in Syracuse, New York. In 1978, she earned a Bachelor's of Science in Home Economics Education from the State University of New York College at Oneonta. Financial support from the state's Tuition Assistance Program enabled her to complete her degree. She began her career in education teaching middle and high school Home Economics at a small rural school in central New York State. She earned a Master of Arts in Consumer Studies from Syracuse University in 1983. In 1986, Anne moved to Maryland with her husband, a Federal Employee, and taught Middle School Home Economics in the Prince George's County School District. In 1989, the couple moved to Washington State. Anne served as a substitute teacher in three school districts until the birth of their first child in 1992.
The family moved to Massachusetts in 1998. Anne continued as a homemaker and caring for their two children, one of whom has an intellectual disability. Once the children were in school, Anne devoted many hours to volunteering in their classrooms. In 2005, she returned to the classroom as a Special Education Instructional Aide, first, at the Wildwood Elementary School and then Amherst
Middle School. She supported students with intensive needs until her death in 2013.
Anne inspired others through her strengths of organization, teamwork and passion for student learning, independence and knowledge. She was noted for being prepared and organized, having superior classroom management skills, being a team player, and a consummate professional. In all four states in which she taught, Anne earned the respect and admiration of her students and colleagues.
Anne was a great advocate for her students and was sensitive to their individual needs. She modeled for her students what it was to be kind, courageous, and enthusiastic. When a coach was needed, Anne was there. She coached field hockey and volley ball. When the ski club needed a faculty advisor, Anne volunteered, even though she didn't ski. She spent many extra hours preparing for her classes and students. Her classrooms were bright, attractive and well organized. Anne put forth the effort to ensure that positive things happened during her classes.
Anne will be best remembered for her inner strength, her energy, and selfless dedication to her students and family. Her many students benefited from Anne's warmth, patience and boundless support. Her co-workers appreciated her collegial attitude, dedication, competence, professionalism and guidance.
This scholarship is intended to honor Anne Farmer Momot's legacy by supporting a student in need of financial aid, who is attending a state school and plans to teach Special Education Students. This scholarship is being established at UMass Amherst in appreciation of the many relationships our family has developed with various staff and students from several departments.
Please address thank you letters to: Mr. Farmer and Mr. Momot.
Family and Friends of Lawrence M. Payne '77
Family and friends of UMass Amherst alumnus Lawrence M. Payne '77 contributed to a scholarship in his memory. A Newton native, Mr. Payne, who was known as "Lawry," graduated from UMass Amherst with a BA in political Science. He was also a member of the University Honors Program. He perished in an airplane crash in Croatia while on a trade mission with U.S. Commerce Secretary Ronald H. Brown. Before joining the U.S. Commerce Department, Payne served on the staff of Sen. Paul E. Tsongas, on the Tsongas presidential campaign in 1992, and was owner and operator of J. B. Scoops ice cream shops in Wellesley and Boston.
Family and Friends of Maia Felisse McDermott
Friends and family of Maia Felisse McDermott contributed to a scholarship in her memory.
Maia Felisse McDermott was born in Bryan, TX in 1988. She and her family relocated to Clinton, MA while she was an infant, and this is where she called home until enrolling at UMass Amherst in 2007. During the fall 2009 semester, Maia began her junior year as a Broadcast Journalism major through the Bachelor's Degree with Individual Concentration (BDIC) program. Like many of Maia's goals and aspirations, Broadcast Journalism was not a traditional major but instead a combination of three majors that she carefully constructed to harness her passions and skills. In Maia's words, she "sculpted" a major that did not exist, but one that would direct her to a career. Among Maia's first broadcast reports is one that illustrates the strength of minority women through creativity.
As a UMass student, Maia was well known for her charismatic smile and energetic personality. Although she had the typical ups and downs associated with young adulthood, she always managed to come through every challenging situation with a get-back-on-the-horse attitude and often offered support to her friends during their difficult times as well. She was never daunted by others' troubles and was always there with a kind word or push of encouragement or shoulder to cry on, sometimes traveling miles at a minute's notice knowing someone needed her. For this she was widely admired and appreciated.
At a winter solstice celebration in 2009, Maia introduced herself as someone who "can live in ways that inspire other people." Two months later, on February 20, 2010, Maia's car crashed into a utility pole as she was heading home after a night out with friends. It was a tragic accident that ended Maia's physical life but did not end her spirit or ability to inspire other people. To honor and celebrate Maia's energetic and enduring spirit, Maia's family, friends and classmates have established the Maia Felisse McDermott Memorial BDIC Scholarship. They continue to be deeply influenced by Maia's strong will and can-do spirit, and hope that this scholarship will inspire others to embrace Maia's motto "Carpe Diem" and help make our world a better place.
Salutation
Please address your thank you letter to the Family and Friends of Maia Felisse McDermott.
Family and Friends of Marybeth T. Murphy
The family and friends of Marybeth T. Murphy, a 1983 UMass Amherst graduate who studied landscape architecture with a major in environmental design established this scholarship in her memory. Murphy earned her master's degree at the University of Pennsylvania and the Marybeth T. Murphy Memorial Scholarship serves as a tribute to her and her commitment of urban public art. As a landscape architect, she was captivated by the magical qualities of our natural world and inspired by the notion that this enchanting place is for all to enjoy equally. She helped design many parks, city streets, and bike trails in an effort to make the world a more beautiful place. Her highly-developed sense of social responsibility, coupled with her enormous courage, guided her throughout her life. Friends and family established this scholarship to provide needed support for students who share her ideals.
Salutation
Please address your thank you letter to Family and Friends of Marybeth Murphy.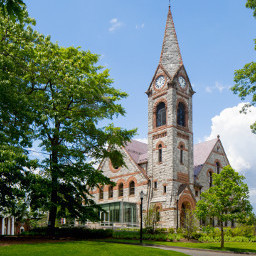 Friends and Loved Ones of David C. Knapp
David C. Knapp was born in Syracuse, New York, in 1927, and received his B.A. in political science from Syracuse University in 1947. He entered the University of Chicago; earning his M.A. in 1948. Knapp served in the U.S. Army's Second Armored Division in Ft. Hood, Texas and West Germany from 1950 to 1952 and returned to Chicago to complete his Ph.D. in political science in 1953. Knapp joined the faculty of the University of New Hampshire in 1953 as an assistant professor of government. From 1955 to 1961, he assumed the duties of assistant to the president in addition to that of associate professor. He served as Dean of the College of Liberal Arts at UNH for 1961–1962. During his tenure at UNH, he took leaves as a Fulbright Scholar in Finland and a Bullard Fellow at Harvard University. In 1963, Knapp became associate director of the Study of American Colleges of Agriculture. The study was financed by the Carnegie Corporation, and was based at the University of Maryland, College Park. While still working on the study, Dr. Knapp became director of the Institute of College & University Administrators of the American Council on Education. He left both posts in 1968 to accept an appointment as dean of the New York State College of Home Economics. He proposed changing its name to the New York State College of Human Ecology, and Knapp was the first male to hold the post, a position he held until being appointed Cornell University provost in 1974 under President Dale Corson. Knapp addressed reductions in state funding, campus activism, and the expanding expectations of women students. He organized the merger of the Human Ecology College with a separate Graduate School of Nutrition. In 1978, Knapp left Cornell to become president of the University of Massachusetts where he served until 1990. As president of UMass from 1978 to 1990, Knapp worked to improve the academic reputation of the university and to expand its role in economic development and international relations. In his inaugural address, he stated that the American people had created a social compact with higher education to improve the condition of society, and during his presidency he sought to renew the social purpose of the university after more than a decade of internal turmoil. Under his leadership, UMass worked to support the growth of technology industries in the Commonwealth through the establishment of a Polymer Science Research Center and the Massachusetts Biotechnology Research Institute. Knapp made the university a pioneer in distance learning through the creation of the Massachusetts Corporation for Educational Telecommunications. After a decade as president, Knapp organized a commission on the future of the university. The Commission's recommendations led to the consolidation of two other public universities into the UMass system, expanding the system from three to five campuses. Knapp also sought to enhance the university's international profile by strengthening existing relationships with universities in Japan and Germany, and developing new relationships with Russia and China. He also broadened the university's long-standing ties with Japan's Hokkaido University into a sister state agreement between Massachusetts and Hokkaido. For this effort, he was awarded the Order of the Rising Sun by the Emperor of Japan in 1990. He also was awarded the Staufer Medal by the government of Baden-Württemberg in 1992 for his efforts to promote development and trade between Massachusetts and Baden-Württemberg. After his retirement as president of UMass in 1990, Knapp was named President Emeritus of the University and served as the Ralph Waldo Emerson Professor until 1993. During his retirement, Knapp served on the governing boards of several organizations. He passed away on April 13, 2010.
Please address thank you notes to:
Mrs. Knapp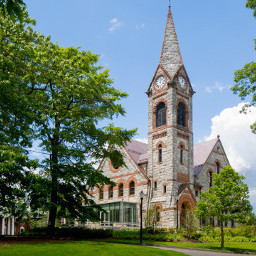 Friends and Loved Ones of Dr. Theodore C. Caldwell
Dr. Theodore C. Caldwell, was a graduate of Wooster College. He received his M.A degree from Harvard University and his Ph.D. from Yale. His field was English History. Caldwell was appointed to the University of Massachusetts faculty in 1935 and retired in June 1970. In addition to his academic duties, Dr. Caldwell was a faculty fellow for the Southwest Residential College, a member of the history department executive committee, and served as department head. He also served on the University Affairs Committee and the College of Arts and Sciences Curriculum Study Committee. Among his publications is, "The Anglo-Boer War—Why Was It Fought," which was published as part of the "Problems in European Civilization" series.
Please address thank you notes to:
Mrs. Caldwell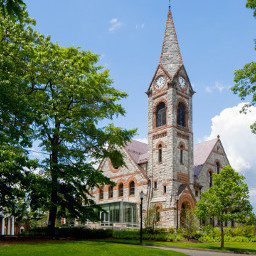 Friends and Loved Ones of Nancy Jean Lahteine Palmer
The Nancy Jean Lahteine Palmer Scholarship is named for Nancy Palmer, who passed away in 2007. She was the wife of 18 years to Falmouth Town Clerk Michael Palmer and had a son and two daughters. Mrs. Palmer was born in Hyannis, grew up in Centerville and graduated from Barnstable High School in 1974. She also graduated from Cape Cod Community College and University of Massachusetts in Amherst. While at UMass she was a member of the IGU sorority. Nancy worked as a real estate agent for Century 21 Reagan Realty in Falmouth and as a waitress several nights a week at Paul's Pizza in Falmouth. Over the years she was active in local politics, ran several campaigns for local candidates and served on the Falmouth Republican Town Committee. She had been an active member of the PTO of the Mullen Hall School in Falmouth.
Please address thank you notes to:
Mrs. Goodman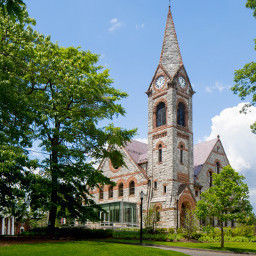 Friends and Loved Ones of Professor Albert P. Madeira
This scholarship was established in memory of Associate Professor of English Albert Madeira who was recruited to select and coach the University's 1964 College Bowl team. The G.E. College Bowl was a competition between college students that aired on national television from 1959-1970. The team's prize winnings were used to create this scholarship fund.
Please address thank you notes to:
Mrs. Edmands
GOLD Alumni Donors and the UMass Amherst Foundation Board
These annual GOLD (Graduates of the Last Decade) scholarships were established through matching funds provided by the UMass Amherst Foundation Board, a group of dedicated alumni and friends who support private fundraising on behalf of UMass. Awarded for the first time in the fall of 2017, the GOLD scholarships are made available through the combined generosity of the UMass Amherst Foundation Board and numerous UMass Amherst GOLD undergraduate alumni donors. Annually, the Foundation Board challenges members of each of the ten most recently graduated classes to make a gift of any amount to their favorite area of campus, as a way to show their pride in their alma mater. For every GOLD class that reaches 250 donors, 5 new $1,000 scholarships are "unlocked" and are awarded by Financial Aid to students of the upcoming senior class. If all ten GOLD classes achieve their goal in a given year, a total of $50,000 in new scholarships will be awarded to worthy seniors the following academic year.
Please address thank you notes to:
GOLD Alumni Donors and the UMass Amherst Foundation Board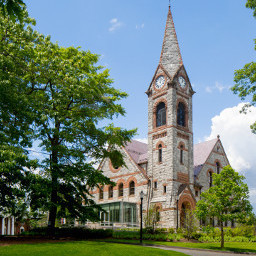 Higher Hopes Donors
Anonymous donors.
Please address thank you notes to:
Higher Hopes Donors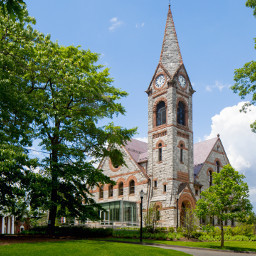 Isenberg Family Charitable Foundation
The Isenberg Family Charitable Foundation is a private, family foundation founded through the generosity of the late Eugene ("Gene") M. Isenberg and his wife Ronnie Isenberg. A serial entrepreneur, Gene successfully built a string of industrial enterprises, most notably serving as CEO and Chairman of Nabors Industries. Under Gene's leadership, Nabors grew from a small, drilling company employing 300 people in 1987 into the world's largest land and offshore platform driller, currently employing over 29,000.
From humble beginnings in Chelsea, Massachusetts, Gene often remarked that "his success far surpassed any expectations he had when he was younger". He, therefore, offered philanthropic support to causes he believed in, particularly education, medicine and the performing arts. Gene was a particularly strong advocate of education, often making resources available to those who were unable to afford or access quality education.
Gene was a dedicated supporter of his alma mater, the University of Massachusetts Amherst (UMass Amherst). He had served as both President and Board Member of the UMASS Amherst Foundation, as well as co-chair of the university's ongoing, $300M UMass Rising campaign. In recognition of his contributions and leadership, the UMass business school was named The Isenberg School of Management. Gene greatly valued interdisciplinary learning and established three endowed chairs-in the School of Management, the College of Natural Sciences and Mathematics, and the College of Engineering.
Salutation
Please address your thank you letter to the Isenberg Family.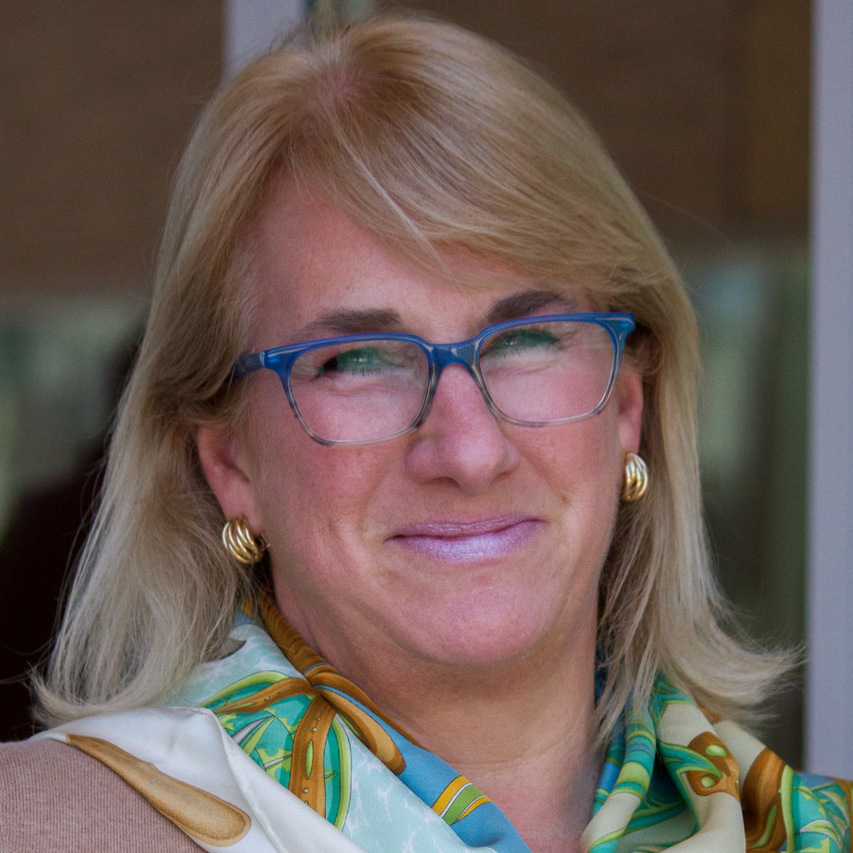 Jennifer Hanes Schromm
Jennifer Hanes Schromm is a 1983 graduate of UMass Amherst who majored in Journalism and French and was a member of the University Honors Program. She holds an MBA from Boston University. With more than 25 years' experience in the financial services industry, Jennifer is currently Chief Operating Officer for Buy Side Solutions with FIS, a Fortune 500 company and the world's largest global provided dedicated to banking and payments technologies. She serves on the Commonwealth Honors College Advisory Board.
Salutation
Please address your thank you letter to Mrs. Hanes Schromm.
John Brezinski
John Brezinski was a 1975 Chemistry honors graduate who leveraged his Transit Service CDL into various tractor-trailer summer positions, including one with a major international oil company, while in graduate school. John B.'s Roads (sic) Scholarship was created to support full-time junior year students who are also Transit Service employees at UMass Amherst.
Salutation
Please address your thank you letter to Mr. Brezinski.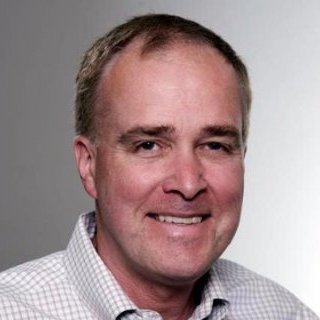 John Dempsey
John Dempsey, a 1974 BDIC alumnus established the Dempsey Opportunity Scholarship for BDIC in appreciation of his undergraduate experience at UMass Amherst.
Salutation
Please address your thank you letter to Mr. Dempsey.

Joseph J. Tabacco and Peggy Schmidt
Attorney Joseph J. Tabacco, Jr. is a 1971 political science graduate of UMass Amherst. While at UMass he was active in student government, having served two terms as Class President. In 1974, Attorney Tabacco received his law degree with Honors from George Washington University School of Law. He served as a trial attorney for the U.S. Department of Justice, Antitrust Division for several years before entering private practice in New York City. In the early 1990's Attorney Tabacco relocated to the San Francisco Bay area and opened the San Francisco office of Berman, DeValerio, Pease & Tabacco law firm with offices in Boston and Palm Beach Gardens, FL.
Peggy Schmidt is an independent college counselor who established her practice, Smart College Choices, seven years ago. She is a graduate of the UCLA College Counseling Program. Ms. Schmidt has covered education issues for national magazines and the New York Times. She has written or produced more than two dozen non-fiction trade books. As education editor of Glamour magazine for eight years, she wrote two monthly columns on college and career-related topics.
Salutation
Please address your thank you letter to Attorney Tabacco and Ms. Schmidt.
Linda Slakey
Professor Linda Slakey is a graduate of Siena Heights College (B.S. in Chemistry), and the University of Michigan (Ph.D. in Biochemistry.) She did postdoctoral research at the University of Wisconsin.
Dr. Slakey was appointed to the faculty of the Department of Biochemistry at the University of Massachusetts Amherst in 1973. She was Head of the Department from 1986 until 1991, and Dean of the College of Natural Sciences and Mathematics (NSM) from 1993 until 2000. In September of 2000, she was appointed Dean of Commonwealth College, the honors college of the University of Massachusetts Amherst.
Her scientific work focused on lipid metabolism and vascular biology, and was funded by the National Institutes of Health, the American Heart Association, and the National Science Foundation. As Dean of NSM and of Commonwealth College she was active in supporting teaching and learning initiatives throughout the University. She joined the National Science Foundation in November of 2006 as Director of the Division of Undergraduate Education.
Salutation
Please address your thank you letter to Dean Slakey.

Lynda Walker
Lynda Walker is a 1982 Accounting and Information Systems graduate of UMass Amherst who was also a member of the UMass Amherst Honors Program. She received her J.D. in 1985 from the University of Indiana School of Law. She has built a career as a very successful benefits and compensation professional in the corporate world.
Salutation
Please address your thank you letter to Ms. Walker.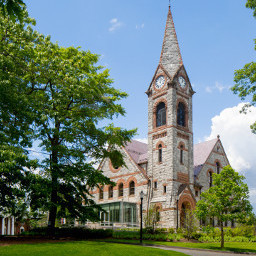 Massachusetts Society for the University Education of Women
Please address thank you notes to:
Ms. Cirillo
Massachusetts Teachers Association
The Meline Kasparian Endowed Scholarship Fund was created to honor Meline Kasparian. Kasparian was born in Methuen, Mass., and worked as a teacher in Springfield for 25 years. She was a community activist and labor leader and worked closely with the Black Repertory Theatre at UMass. She also was president of the Springfield Education Association from 1987-94; served on the MTA board of directors from 1989-91; was elected to serve on the MTA''s executive committee from 1991-94; was elected vice president of the MTA in 1994; and was elected MTA president in 1996. She died in August 1997 after a battle with cancer.
Salutation for thank you letter: Merrie Najimy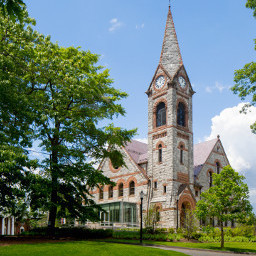 Mass Mutual
Please address thank you notes to:
Mr. Duquette
Matthew Littlefield
The David and Linda Littlefield Scholarshp was established by Matthew Littlefield, a 1999 graduate of UMass Amherst to honor his parents. Mr. Littlefield studied abroad in Mexico as an undergraduate student, and directed his scholarship to support Commonwealth Honors College participating in study abroad programs.
Salutation
Please address your thank you letter to Mr. Littlefield.

Melvin Howard
Melvin Howard is a 1957 economics graduate of UMass Amherst who was also a member of the University Honors Program. He served as the Chair of the Commonwealth Honors College Advisory Board for eighteen years. Mr. Howard has had an impressive 40-year career leading some of the United States top business firms. Prior to his retirement, he was Chief Financial Officer of Ford Motor Company, Chief Financial Officer for Xerox Corporation in the 1970's, and Vice Chairman of Xerox and Chief Executive Officer of Xerox Financial Services in the 1980's. Howard has always maintained a close relationship with UMass Amherst over the years and has been a tireless supporter and advocate of the flagship campus. He was awarded the Chancellor's Medal in 1999 and the Distinguished Service Alumni Award in 2010.
Salutation
Please address your thank you letter to Mr. Howard.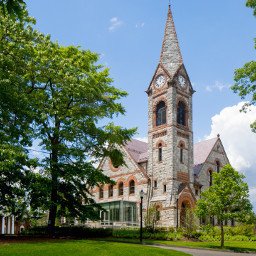 Members of the Class of 1941
Members of the Class of 1941 created the Class of 1941 Humanitarian Award in 1991 during their 50th reunion. The award recognizes Commonwealth Honors College students who share the Class of 1941's commitment to world peace and the furthering of human progress.
Salutation
Please address your thank you letter to the Donors to the Class of 1941 Humanitarian Award.
Members of the Class of 1952
This fund was established by members of the Class of 1952.