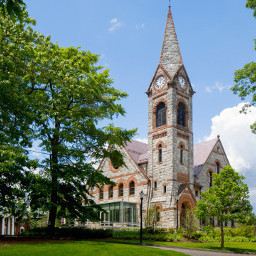 Members of the Class of 1954
This fund was established by the Class of 1954 as a 35th reunion gift. Please address thank you notes to: Mr. & Mrs. Craig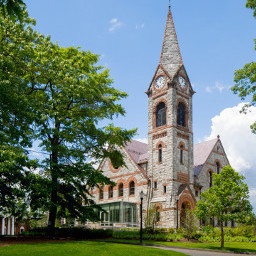 Members of the Class of 1957
This fund was established by members of the Class of 1957. Please address thank you notes to: Ms. Moriarty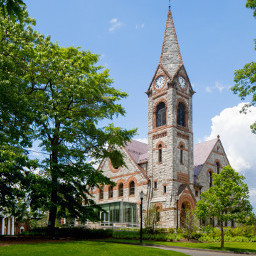 Members of the Class of 1958
This fund was established by members of the Class of 1958. Please address thank you notes to: Members of the Class of 1958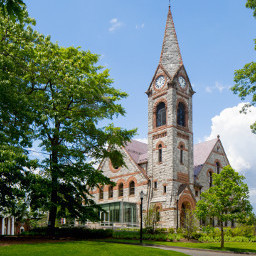 Members of the Class of 1960
This fund was established by members of the Class of 1960. Please address thank you notes to: Mr. Moriarty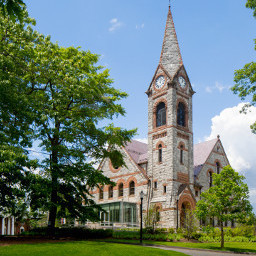 Members of the Class of 1965
This fund was established by the Class of 1965 in conjunction with their 50th reunion at UMass Amherst. Please address thank you notes to: Members of the Class of 1965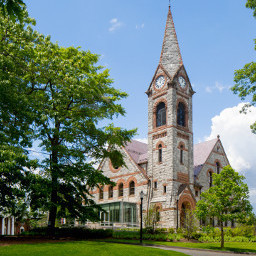 Members of the Class of 1965
This fund was established by members of the Class of 1965. Please address thank you notes to: Mr. O'Sullivan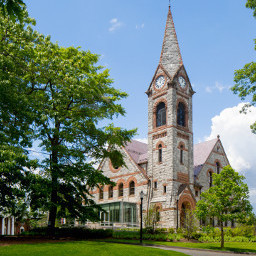 Members of the Class of 1968
This fund was established by members of the Class of 1968. Please address thank you notes to: Dr. Allen J. Davis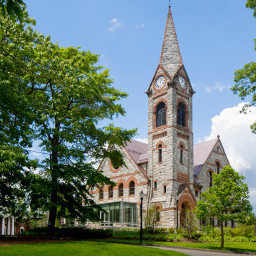 Members of the Class of 1971
This fund was estabalished by members of the Class of 1971. Please address thank you notes to: Members of the Class of 1971
Miss Marylin C. Haley
Marylin Haley received her Bachelor of Science degree in Education from UMass Amherst in 1966. She had a public school teaching career, retiring from the Lincoln-Sudbury Regional High School (MA). Haley subsequently worked in elder care services as an activities...
Mr. and Mrs. Dodge
The University of Massachusetts Foundation created the Dodge Scholarship, designed to assist high-achieving students enrolled at the Amherst, Boston, Dartmouth, Lowell and Medical School campuses with demonstrated financial need. Please address thank you notes...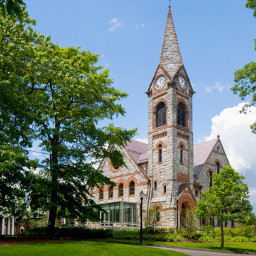 Mr. Brian L. Crowley, '78 and Mrs. Jane C. Crowley, '77
This scholarship fund was created by Brian L. Crowley, '78 and Jane C. Crowley, '77. Mr. Crowley is the President of Food Service Sales at Ken's Foods, Inc. Please address thank you notes to: Mr. & Mrs. Crowley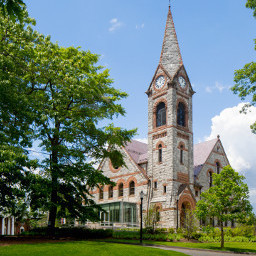 Mr. Cass Panciocco, '82
Cass G. Panciocco established this scholarship as a tributre to the life and legacy of his father, Gaspare G. Panciocco. Gaspare "Cass" G. Panciocco was a World War II combat veteran in the medical corps and a career Boston Fire Fighter. He was a hero to many...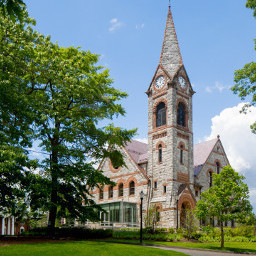 Mr. David W.Briggs, '68
David W. Briggs, a 1968 graduate of the University, created this scholarship to honor his mother, Jean S. Briggs. David received a bachelor of arts degree from the Department of Government now known as the Department of Political Science. While at the University,...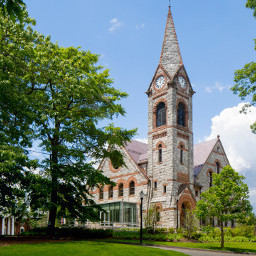 Mr. Donald Freer
Donald Freer established this scholarship in honor of his wife, Margaret Murach. Margaret (Murach) Apkin-Freer was born in Adams, Massachusetts and was raised in North Adams. She attended Durry High School and graduated with high honors in the National Honor...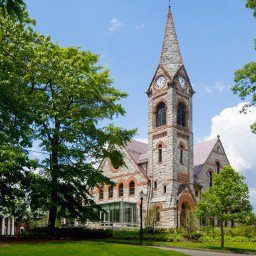 Mr. Frank R. O'Keefe, Jr., '51 and Mrs. Patricia F. O'Keefe
This fund was established by Frank R. O'Keefe, '51. Mr. O'Keefe retired in 1988 as Chairman, President and Chief Executive Officer of Armtek Corporation (producer of automotive materials, components and systems), having assumed that position in 1986. Prior to that,...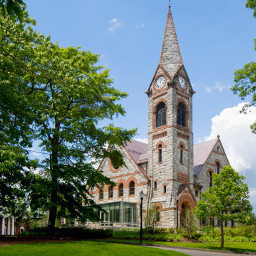 Mr. Gregory S. Thomas, '91
This scholarship was established by UMass Foundation Board member, Gregory Thomas, '91. Mr. Thomas earned his undergraduate degree from UMass Amherst and his MBA from Clark Atlanta University. He is an emerging innovations group manufacturing strategist at Corning...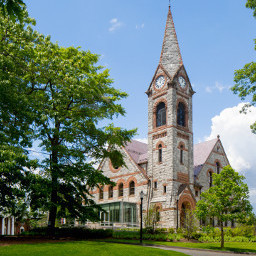 Mr. James Bonsey
Please address thank you notes to: Mr. James Bonsey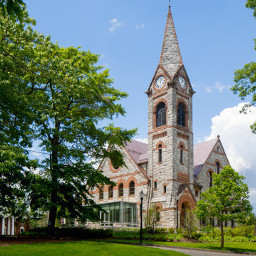 Mr. James G. Birmingham and Mrs. Carolyn Birmingham
This scholarship was established by James G. and Carolyn Birmingham. Even though the Birminghams have had no direct connection with the university, they have a strong commitment to public education and felt that UMass Amherst, as the flagship campus of the...
Mr. James R. Marshall, '49
This scholarship is named after the late James O'Neil and his wife the late Mary (Flynn) O'Neil, both of whom worked for Ludlow Manufacturing Associates during the early 1900s. The couple's three daughters, Florence, Marion and Alice, all attended Ludlow Public...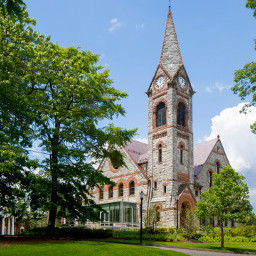 Mr. John F. O'Connell, Jr., '70
John F. O'Connell, Jr. created this fund in honor of his parents, John F. and Margaret P. O'Connell. John O'Connell, his brother, first wife Catherine and daughter were all UMass Amherst students. John earned his BS in Chemistry from the College of Natural Sciences...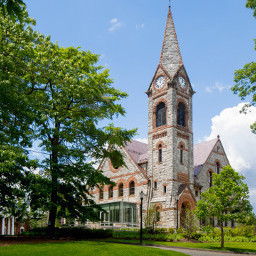 Mr. Joseph E. Casey, '80
Joseph Casey is a graduate of UMass Amherst, College of Social and Behavioral Science Class of 1980. Please address thank you notes to: Mr. Casey
Mr. Marcus Camby
The Janice Camby Endowed Scholarship was established by Mr. Marcus Camby in honor of his mother, Janice Camby. Salutation for thank you letters: Ms. Janice Camby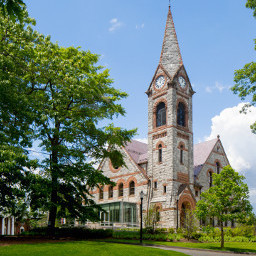 Mr. Ned A. Dubilo, '71 and Ms. Grace Zimmerman
Ned Dubilo, '71 is a financial consultant at the Dubilo Hill Group in Boston and his wife, Grace Zimmerman, is an adjunct Professor at Brandeis University. Ned, is a native of Holyoke whose identification with the campus far predates his undergraduate days. From the...
Mr. Philip Katz
Betty Ann Spigel was born November 4, 1950, to Abraham 0. and Dorothy Aronson Spigel in Boston, Massachusetts. Betty was a middle child, with an older brother Paul, and a younger brother Marc. Betty was first educated in the Boston Public Schools, and later attended...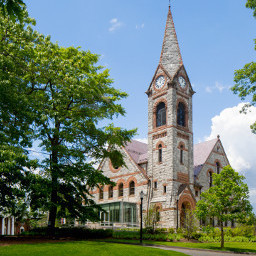 Mr. Richard W. Hubbard, '35
This scholarship was established by Richard W. Hubbard in honor of his father, George Hubbard. George was never able to go to college, but released Richard from his farm work so that he could attend Mass State. Richard worked while attending college and earned...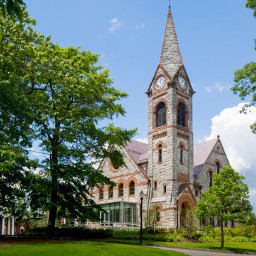 Mr. Robert A. Martin
Robert Martin and Dorothy Bogdan were married on October 23, 1948 and shared a wonderful life together. Robert grew up in Ludlow, MA, and served in World War II as an artillery mechanic in Europe, including duty in Belgium during the Battle of the Bulge. After...
Mr. Robert Kraft
The Myra Kraft Community Leadership Scholarship was established in 2013 with a generous donation from Mr. Robert K. Kraft with collaboration and financial support of the New England Patriots organizations, to honor the late Myra Hiatt Kraft to provide financial...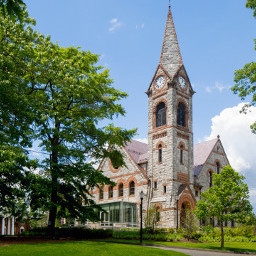 Mr. Robert P. Thimot, '53 and Mrs. Barbara A. Thimot
This scholarship was established by Robert P. and Barbara A. Thimot. George Thimot, Jr. is Robert's twin brother. From Robert's obituary: "Robert Peter (Bob) Thimot, 84, passed away in 2013 having been predeceased by his wife Barbara. Bob and Barbara retired to...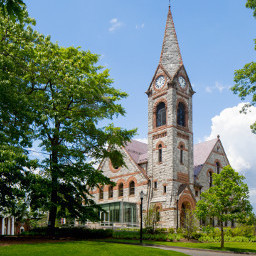 Mr. Russell Hill and Mrs. Loris Hill
This scholarship fund was established by Russell and Loris Hill, in memory of their son Todd. Todd R. Hill '90 majored in Legal Studies at the University of Massachusetts Amherst. He was a member of the Lambda Chi Alpha fraternity—serving at the national level on...
Mrs. Alma Keilty
Mr. Keilty, husband of Anna (White) Keilty, passed away on July 1, 1996. Keilty was born December 8, 1937, in Watertown, a son of Mortimer M. Keilty of Naugatuck and the late Eleanor (Drapeau) Keilty. He had a distinguished career as an educator and an innovator in...