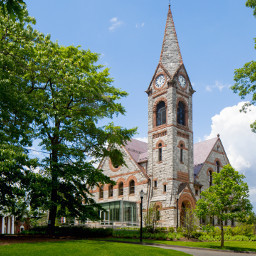 Isenberg Family Charitable Foundation
The Isenberg Family Charitable Foundation is a private, family foundation founded through the generosity of the late Eugene ("Gene") M. Isenberg and his wife Ronnie Isenberg. A serial entrepreneur, Gene successfully built a string of industrial enterprises, most notably serving as CEO and Chairman of Nabors Industries. Under Gene's leadership, Nabors grew from a small, drilling company employing 300 people in 1987 into the world's largest land and offshore platform driller, currently employing over 29,000.
From humble beginnings in Chelsea, Massachusetts, Gene often remarked that "his success far surpassed any expectations he had when he was younger". He, therefore, offered philanthropic support to causes he believed in, particularly education, medicine and the performing arts. Gene was a particularly strong advocate of education, often making resources available to those who were unable to afford or access quality education.
Gene was a dedicated supporter of his alma mater, the University of Massachusetts Amherst (UMass Amherst). He had served as both President and Board Member of the UMASS Amherst Foundation, as well as co-chair of the university's ongoing, $300M UMass Rising campaign. In recognition of his contributions and leadership, the UMass business school was named The Isenberg School of Management. Gene greatly valued interdisciplinary learning and established three endowed chairs-in the School of Management, the College of Natural Sciences and Mathematics, and the College of Engineering.
Salutation
Please address your thank you letter to the Isenberg Family.